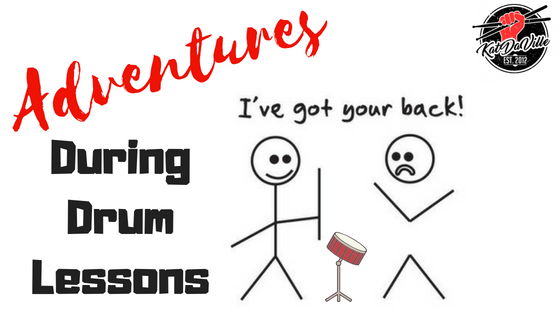 Adventures During Drum Lessons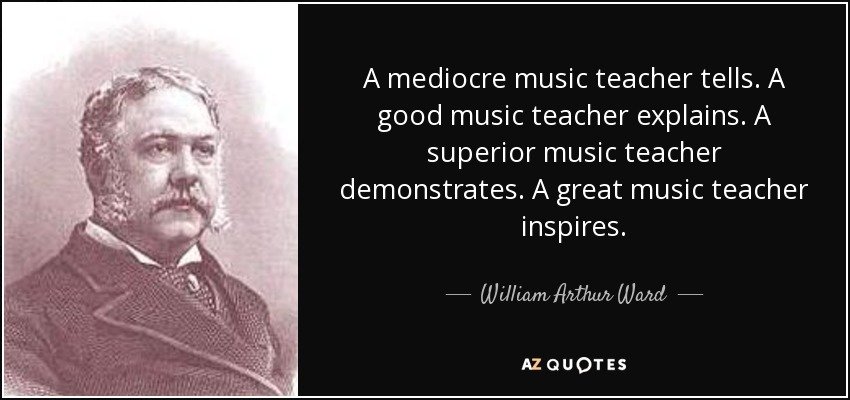 [*Editor's note: the names of the individuals and places expressed in this post have been changed to honor their privacy].
The most heartwarming interaction with a student happened to me recently.  It was an extremely personal moment for the student as it was educational and eye opening for me.
I believe opening up to anyone takes an enormous amount of courage.  As an individual who suffers from anxiety, getting anything off my chest is often like pulling teeth.  Like many sufferers of mental ailments, individuals find very little solace in confiding with their peers.  Personally, I'm reluctant to disclose any secret because I'm afraid (there, I said it) that my business will be gossip fodder for opinionated talking heads around the water cooler.  Eventually, thanks to the positive influence of my beloved husband, I learned to convert that raw energy into dynamic expression in my playing and in my writing.
Unfortunately, many of us need permission to be ourselves.  I look at music (or any art medium, honestly) as a means to deny outside forces the stranglehold they possess on individuals interested in finding themselves.  It appears artists of all kinds constantly ask for permission to exist within their medium.
It's a shame.  Such a horrible shame.
Regardless, teachers and performers like myself encourage our students, our fans and our children to focus on the distinguished qualities that make them unique.  After we find some degree of self-acceptance, we channel that into the outlet we choose to express ourselves.  My pride and passion is helping these misguided souls find their avenue toward the penthouse of their dreams.
I freelance at a couple of educational facilities.  One of my favorites is a wonderful studio in Red Bank, NJ called *The Music Palace.  My students are lovely people and they encourage me to perform better and express my knowledge more sincerely.  One student in particular named *Rachel reminds me a lot of my oldest daughter: thirteen years old, sociable, smiles a lot and appears a little mischievous – right up my ally.
One day, she appeared a little off.  I greet her with the usual salutations, such as, "How is everything?" or "Did anything fun or interesting happen since we hung out last time?"  She explained that she had a very strange week.  I became intrigued and invited her to sit down.
Every teacher knows that sometimes the practice room from time to time can become a therapy visit.  I handed her a pair of sticks and requested her to perform some rudiments on the practice pad while she explains her week's adventures.
As she practiced her paradiddle rudiments, she began her story by telling me about her school day.  Rachel explained that it began like any other day.  She got up, went to school, collaberated with her classmates and sat with her closest friends during lunch.  Her friends noticed however, that she was not herself.  Rachel is not the kind of person who prepares illustrative and articulate soliloquies.  Inseatd, she divulged her secret in passing during normal conversation, as if she was speaking about the weather.
"So, I wrote an essay during Language Arts class about how I'm gay and…"
Say what?????
Her friends immediately did a double take and politely asked her repeat herself.
"Yeah… so… that essay, it was supposed to be about something important to you.  So I started writing about how I'm gay…"
Silence.  Maybe one kid's jaw dropped.  Rachel didn't remember.  What she did remember was how supportive her friends were when she broke the news.  She also reiterated how her friends joked about how she chose to come out.  "You're just gonna soft-ball-it in like that?"  The lunch table erupted with laughter, including Rachel.
Unfortunately, at first, I behaved the same way as those kids.  I was not expecting to begin our lesson with her coming out.  Thankfully, she accepted my bewilderment like a champ.  That broke the ice for me.  I asked her how she felt after telling me she's gay.  She laughed and expressed how relieved she was that I didn't react negatively.  I informed my dear Rachel that if she ever needed to talk about anything, she's more than welcome to hang out with me and take out her emotions on the skins (that's what they're for, after all).  The entire lesson was devoted to her playing her rudiments while she logically and eloquently expressed her feelings toward finding out who she really is.  I'm incredibly grateful that she trusted me enough to reveal her raw self to me in an artistic setting that encourages self expression.
Rachel was playing her stick control drills during the entire lesson while she told me her "coming out" adventure to her parents – that's another post for another time…
This lesson demonstrates the remarkable magic music possesses when attempting to make sense of a complicated situation.  Whenever one feels unreal to themselves, they can always rely on their creative outlets to peel away the mask they were told to wear.
I sincerely hope this post will encourage students of every art form to open up to those they trust and feel as supported as my student felt when we got together in the practice room.  It's not easy laying your cards on the table.  However, I'm humbled my students felt safe enough to play their cards with me.