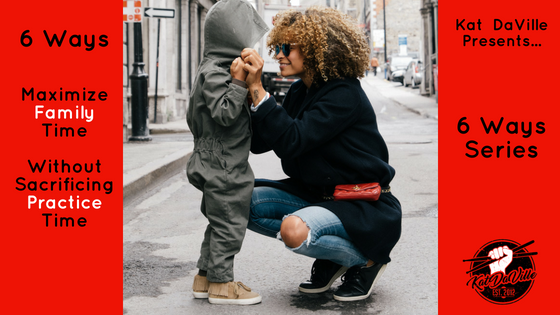 Need Time to Practice? 6 Ways to Maximize Family Time Without Sacrificing Practice Time
Posted on
August 12, 2018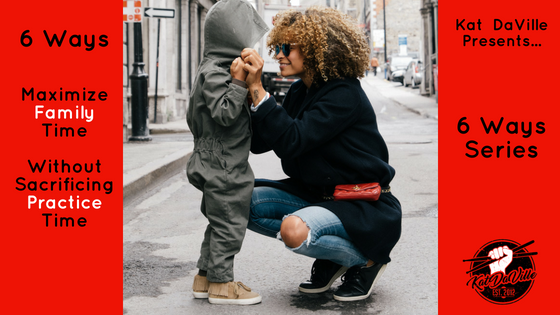 As a mother, it's incredibly easy to get overwhelmed.  As a working musician, making the time to practice, gig, teach, clean the house, make dinner, etc. offers it's own different set challenges.
Thankfully, people like you and me are not alone.  Lots of musicians raising children struggle with the same obstacles and adventures as the average American family.  Hopefully, this list will help you improve how you spend your time while protecting it at the same time.
1. Include the Children in Household Chores
Mom and Dad, encouraging your children to help with maintaining the house provides your children with valuable life skills.  I meet a lot of parents who dislike giving their kids specific tasks due to many reasons.  Perhaps, the child will refuse to some capacity and conflict arises.  Maybe the parent believes things will go faster if they simply performs the chore themselves.
I believe every parent feels this way, at least to some extent.  However, not including the children on daily household chores or activities does a huge disservice to their productiveness as an adult.  According to the Center of Parenting Education, when children perform their chores, such as doing the dishes or sweeping, it reinforces positive self esteem and encourages the child to be less impulsive and more responsible as an adult.
This little tidbit enables you to get more done in less time, enabling you to get your chops up, while instilling productive habits in your fabulous brood.
Here's a helpful chore chart I like to use at home to get you started:
2. Prepare Meals for the Week
I swear by this.  I promise:
Plan your meals!
Here's an example of the food I plan for just myself:
If you prepare your food ahead of time, you'll know what to eat, when to eat, and, most importantly, you'll become more self aware.  As an added bonus, you also save some serious cash-money!
What does preparing meals have to do with being more self-aware?   Frankly, meal prepping encourages you to evaluate your relationship with food, especially if you're focusing on losing weight or generally eating healthy.  Establishing which foods you like to prep versus which ones you don't like preparing help you determine when your specific cravings occur, what kinds of healthy foods you enjoy, and how your body benefits from this level of discipline.
Preparing dinner menus for your family can be equally challenging, especially if each member of your family has different tastes.
Here's how I deter my girls from complaining that they don't something I prepared for them:  Get Feedback.  If you involve the children in the meal planning, from research to food shopping, they'll acquire so many positive habits just by you listing the ingredients!  Plus, inviting your kids to prepare the family menu benefits everyone, since they finally get a say into what goes in their belly…
3. 15 Minute House Cleaning
Before I started blogging about parenting as a musician, I worked 3 jobs (sometimes 4 or 5) and played on weekends to make ends meet.  Needless to say, with the extremely little time I had already, I cherished every single moment I could with my girls and my husband.  Sleep was scarce, let alone house cleaning and hygiene (hey, I'm being honest…).
Still, the house needed to be maintained and the dinner needed to be cooked.  Thank heavens for Pinterest…
I found a lot of plans on this fantastic platform, however I needed something that could relieve the stress of my busy schedule. I finally found this little tidbit of information that I still use to this day: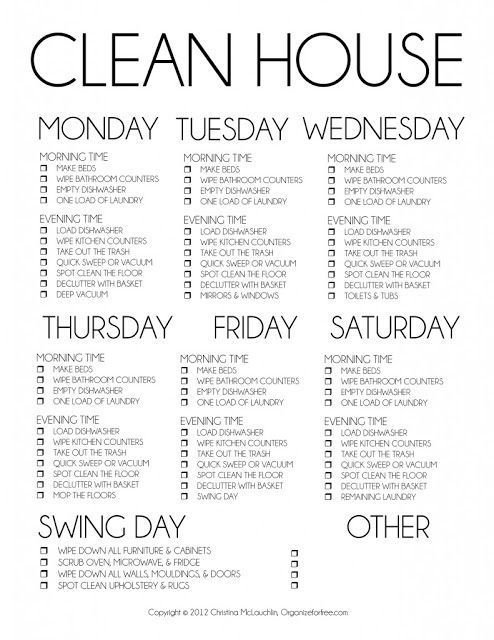 The children help with maintaining their room and keeping their surfaces clean.  Plus, they make their bed every morning.  That's one less thing for everyone to worry about.
The goal is to benefit your future self.  Procrastinating on the little things exacerbates the hectic silliness of your mornings and adds more unnecessary fuel to the fire.  Cleaning select spots of your home only take 15 min in the morning and 15 minutes in the evening.  In my case, I prepare everyone's lunches the evening before, or the girls select their leftovers.  Regardless, applying the systems that work for you helps you save time and get much needed rest.
4. Prioritize Your Time
Darren Hardy, über entrepreneur and editor-in-cheif of Success magazine, wrote a little ditty called the Compound Effect.  I love this book because it encourages taking minor steps to produce smaller changes, as opposed to making drastic leaps that create huge, instantaneous change (that most likely won't be sustainable).
Prioritizing instills a level of discipline that most people overlook, because they believe making small incremental changes are difficult.  Unfortunately, these potentially corrosive habits snowball after going unchecked, and provoke serious repercussions while slowly gaining enough momentum to knock us clean on our collective a$$es.  And we never saw it coming.
Instead of overwhelming yourself with so many activities, be kind to yourself – I'm giving you permission, as a person subjected to my own share of outside "influences."  Forgo all the necessary tasks and focus on what really matters at that moment.  How will this activity benefit my family in the long term?  If I do this action item now, will I have free time with what really matters later?
Practice self love and recognize how incredible you are a as a parent and as an artist.  You are an anomaly.  No one understands how you do it, but you do it and you do it well.  Give cheers to yourself and have a drink on the house.  You DEFINITELY earned it.
5. Schedule Some Downtime
This is probably the hardest action item to tackle.
You're a parent.  However, you're also a human being.  In order to function at maximum efficiency, you learn to balance the right amount of stress with the right amount of rest.
Easier said than done, right?
In order to perform at your peak, whether at home or behind the kit (or whatever instrument you're playing), rest is just as important as practicing or maintaining the house/yard.  It's important to understand that you matter in your household.  Without you, the children don't eat and your partner has no companion.  Families, like houses and bands, take work.  Rest takes work because you're forcing yourself to relax, not work.  In the immortal words of my father, if you don't take care of yourself, you're no good to anyone.
I'm not one for bubble baths or scented candles.  However, I love a good comedy.  I preferably enjoy the kinds of movies that spare no expense in executing toilet humor or observational jokes (did I mention how much I love Kevin Smith and South Park?). Laughing at the silly plot points encourages me to give my mind a rest and simply embrace the funny, while keeping my wits about me.  Comedians have my utmost respect – there's no one cooler than someone who's smart AND funny.
6. Share Your Passion with the Children
The above picture sincerely represents how much playing and martial arts means to me.  More importantly, it reflects how important us parents are at being role models to young girls, especially our daughters.  I was incredibly proud of Marianella for muscling through what was probably the toughest physical experience in her young life (she was 10 at the time).
As a mother of 3 daughters (5, 8, and 13), every day is different and every need changes.  However, these are gentle reminders that encourage us parents to become more self aware.
Raising children as a musician supplies your little ones (or not so little ones) with a unique perspective that may appear unorthodox to other parents… However, I'm grateful to music for allowing me to be myself and help supply my knowledge directly from my natural habitat and my inherently different experience.
I hope these examples help guide you into scheduling your time better.  It works for me.  Plus, the changes aren't so bad, once you get used to them.  Children help you stay grounded in reality.  Parents, on the other hand, encourage children to follow their dreams.  It starts with dedicating a little bit of quality time to your bundles of joy.  If necessary, schedule it in your Google Calendar (I schedule everything, even for my younger girls' bath time).
Overwhelming?  Sure!  Doable?  Absolutely!