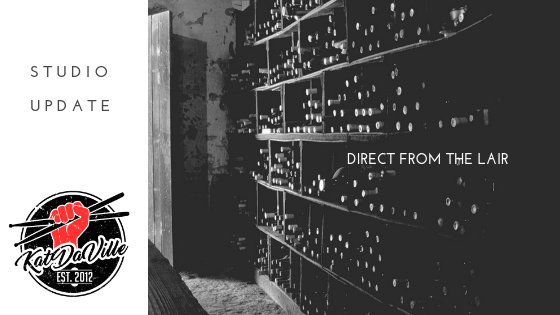 Studio Update!
Posted on
January 29, 2019
STUDIO UPDATE!!!
We're finally in the demolition stage!
I can't thank everyone enough for their words of encouragement.  Our office is almost up finished being demolished.  Time for a clean slate!
Here's what it looked like when we moved in last year:
Here's what it looks like right spankin' now:
Like all plans, we're establishing a little bit at a time through phases.
Here's Phase 1 of our proposed lair.
Knock down all the rubble.
Saw off ceiling beams
Remove moldy panneling (you guys, there was soooo much moldy ceiling panels!)
Remove the rubble.
Celebrate rubble removal.
As my husband works diligently to demolish the reminder of the room, we've established a common ground for our equally different tastes.
I'm loving this idea:
I'm a sucker for nooks.
What do you guys think?  Any input is greatly appreciated… and necessary… I'm more of a numbers girls 😛