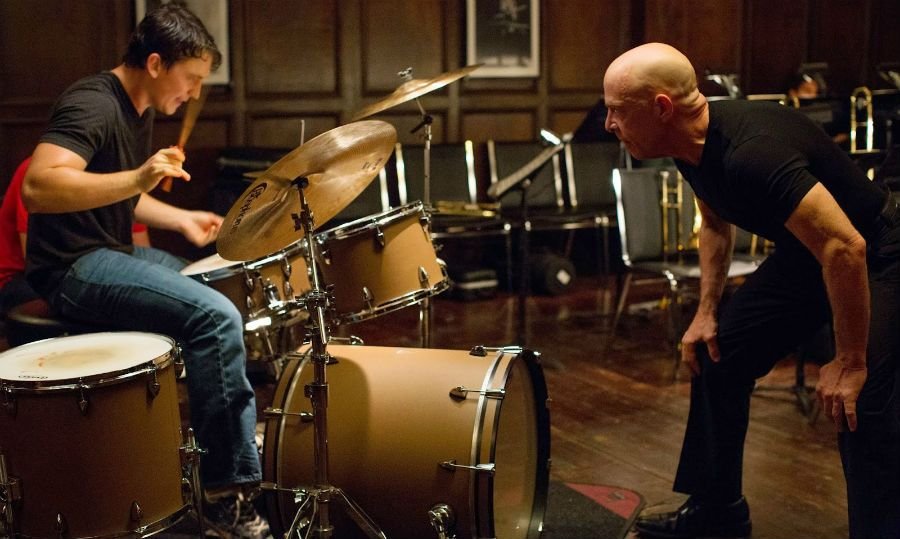 5 Things I Wish I Knew When I Started Playing Drums
Posted on
February 22, 2018
"How Do You Get to Carnegie Hall? Practice."
It's a time old story.  A traveling tourist is lost somewhere in Mid-Town Manhattan searching for their next stop on their site-seeing adventure.  As the tourist is walking uptown, he stumbles upon a beatnik of sorts.  The mysterious stranger, dressed in faded black slacks and the quintessential artsy skull cap, strolled along the sidewalk, bringing about the smell of adventures from the night before.  "Excuse me," he asks.  "How do you get to Carnegie Hall?"
The beatnik lowered his sun glasses, and beamed at the tourist with razor sharp focus and absolute certainty.  He replied one simple word: "Practice."
Cliche? Absolutely!  However, it raises a certain point. In order to achieve your ultimate goal, regardless of your path in life, requires purposeful, focused and, above all, drive.
What drives you to accomplish such a large feat? Who on Earth would be crazy enough to attempt something that's nearly impossible to achieve?  Being a musician is one of the hardest disciplines to occupy.
Here's my take: no one is infallible.  Therefore, no one has limits.
YOU HAVE NO LIMITS.  You literally could accomplish absolutely anything you set your mind to achieve.  Even if you don't "make it," it's important to acknowledge the stepping stones you took to get to where you are right now.  If you didn't get that amazing gig, another one will come.  You make your own luck, create your own reality, and master your own time. Tis means YOU make your own priorities. YOU ARE THE (WO)MAN.
1. Be Prepared to Hustle.
Being a musician implies you are basically a small business owner.  You're responsible for maintaining your equipment, cables, road cases, internet content, taxes, gas, royalties, performance materials, wardrobe, etc.
They don't teach you this in school, kids.
A great place to start is by ensuring you have the following in place to bring your music out to your adoring public:
Create a captivating website
Write compelling content and lyrics (if writing vocals is your thing)
Post your songs on iTunes, Amazon and Tunecore
Post a portion of your songs social media, a la Facebook, YouTube, Instagram, etc. – Trust me.
Get your merchandise in order
Set up a bank account for your inevitable digital and merchandise sales
Find a dynamite accountant that specializes in managing money earned from art
A great place to start organizing your "business plan" is examine the research within the Savvy Musician Academy Tribe.
Price: $97 per month
2. Be Prepared to Face Some Serious and Heavy Resistance.
This resistance can come from anywhere, even within your inner circle.  Most resistance comes from your family members and loved ones.  Weird, right?  The people who love you unconditionally are telling you NOT to follow your dream.  You're literally listening to the utmost authority on YOU, and they're telling to listen to THEM, instead.
Clearly, they don't know you as well as they thought.
Sometimes, YOU are your strongest resistance.  It's OK.  Because, that level of resistance reveals the exact path of which you MUST be walking.  You'll meet so many people who disagree with what you're doing.  It's normal, as weird as that sounds.  However, that's because they're jealous that you're courageous enough to attack with full force toward your goal, and they aren't.
Kudos, you brave warrior, you!  Keep it up.
Here's a list of books that will help you along your journey:
3. Practice Your ASS Off.
Investing around the magic number of 10,000 hours makes you a master of your discipline.  That's 416.67 days of perpetual rehearsal of your instrument non stop for over a year straight.
No sweat, right?
If you're like the rest of us (and not a robot, as I'm certain you are), there's no way on this Earth anyone can not sleep for one year, let alone practice 24/7.
As a music instructor and band leader for nearly 20 years, I've instilled a mantra in all my serious students: 10 to 20 minutes a day is all you need to get started.  Naturally, the more mentally invested you are in your chosen discipline, the more hours you'll WANT to practice.  However, first thing's first.
Wiggle your big toe, and create a routine for yourself.  Musicians specialize in the following areas:
Musicianship: how well you know your instrument and the scales, chords and rhythms that coincide with it.

Site-Reading: how well you read sheet music you've never seen before (I don't care what anyone says; this is legit life skill).

Technique: I stand by what I say: Technique Prevents Injury.  Every note matters.  People pay attention to how badly you fail as oppose to how well you play.  Technique helps you leave their jaws on the floor.

Styles: the world is a beautiful and vast arena of genres and sub-genres waiting to be explored.  Study every style you can find, and you'll find yourself a more well rounded individual, besides being a well rounded musician.

Speed: The Key to Speed is Jumping Tempos.  You never know what gig you're gonna get, so get knowledgeable in adjusting time signatures at different tempos on the fly.

Volume Control (or Situational Awareness): Sometimes you'll play a room that resonates loudly, so mind how hard you hit, blow, strum or sing.  Self-control helps create a great gig.
 4. Play Nice with the Other Boys and Girls.
No one likes hanging out with a negative person, especially while you're on the road.  Imagine you're confined to a moving vehicle for hours on end, going to an unknown (to you) destination and your mate is pushing out an all around terrible vibe.
A negative attitude brings the whole group down, and ultimately it brings down the performance and, most importantly, affects your income.
The vicious cycle goes like this: First, your mate becomes a drag, then your group becomes a drag, then your audience knows something's up and they leave, obligating the venue (I call it the house) to look at you disgruntled, NOT PAY YOU (which is a whole other adventure), and not ask you back.  Then, surprise, NO ONE BUYS YOUR MERCH. Now, YOU DON'T HAVE GAS TO GET HOME.
Don't be a drag.  Be your awesome, happy-go-lucky-thankful-to-be-alive-and-playing self.
5. Be Yourself.
The audience HATES FAKE PERFORMERS.  They will eat you alive if they know you're not authentically performing your art honestly and sincerely.  Know your audience.  How do you do that?  Start by knowing yourself, first.
Who do you like hanging out with?  Who do you enjoy performing for?  What kind of people gave you the most feedback whenever you play?
Self awareness contributes to your performance and practice time substantially.  Documenting how you respond to certain instrumental concepts educates YOU on what you enjoy playing and what you don't enjoy playing.  It educates you on what ideas work for you during practice or rehearsal and what doesn't work for you.  Once you know yourself and how you like to roll, you'll be the best mate possible.
You'll be a consistently working musician.
Now, get to work.
 
What did you learn when you first started playing your instrument?