8 Ways to Maximize Your Practice Time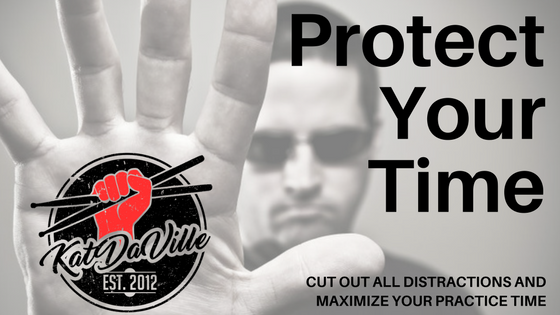 Practice makes musicians (or any discipline, really) surpass their potential exponentially.  However, sometimes random situations pop up and get in the way of our progress, like major life events.  Or a total act of God.  Whatever the case may be, it's important to acknowledge that our livelihood not only relies on improving our chosen discipline, but also bettering our performance to benefit the livelihood of others.
We achieve that by protecting our practice time.
Without practice, we don't get better.  Without improvement, we don't evolve.  Without effort, our dreams fall flat.  Therefore, it's critical to take our practice time as seriously as brushing our teeth.
If you're like me, with a large family (complete with small children) and a mortgage, it's extremely difficult to get time to take a shower, let alone sit behind your instrument and practice a specific concept.
Identifying our primary purpose within the practice space contributes monumentally to your performance in the rehearsal studio, recording studio and the huge show you're playing this weekend. In my case (drums, obviously), I control tempo, feel, and structure.  If I don't master those core concepts necessary to play my instrument above exceptionally well, my family doesn't eat, I'm out of the job and the bad word about me spreads faster than any good word about me ever did.
So, yeah… no pressure.
But don't worry… there's hope.
Here's the skinny on maximizing your practice time to make you the most efficient player in the room.
1. Create a Practice Environment that Works for YOU.
I don't know about you, but I can't function in chaos.  That is, if my room is messy or the dishes aren't done or dinner isn't in the slow cooker, etc.  That goes DOUBLE for my rehearsal space.  Currently, it looks like this:
Yeah, I'm not proud of this picture.  In my defense, we did just move into our new house…
But I'm putting all cards on the table and admitting that, like you, I can't work in that AT ALL…  Things are all over the place, there's nothing appealing about the space and I can't even get behind my kit to play live.  Plus, it gets flippin' cold on the east coast during winter.
Working in a space that makes you look like a textbook hoarder is not only depressing, but causes you to be unproductive and feel hopeless.  For example, if you're anything like me, and you can't function in places where things
But my dream is to make it look similar to this:
I'm loving that brick wall…
Hey, a girl can dream… I'm not giving up and neither should you.
2. Rehearse the Fundamentals.
Before learning to walk, we mastered the ability to crawl.
Here's the practicing regiment I swear by:
Daily Regiment:
All Done on the Drum Pad (Time: 30 Minutes)
14 Minute Revolutions

4 Minute Single Strokes on (R) Right Hand
4 Minute Single Strokes on (L) Left Hand
2 Minute Single Strokes on (R) Right Hand
2 Minute Single Strokes on (L) Right Hand
1 Minute Single Strokes on (R) Right Hand (as fast as you can)
1 Minute Single Strokes on (L) Right Hand (as fast as you can)

10 Minutes of "Hands, Grooves & Fills," by Pat Petrillo (Gloria Gaynor)

Ghost Notes Study
Rudiment Study

4 Minute Speed Drills

Odd Grouping Accents
Paradiddles (Inverted, Accented, & Natural)
BT-dubs, I didn't TOUCH the feet nor the drum set.  I like to start from the top to the bottom.
Also, all these are performed while I'm watching a documentary.  Lately, I'm learning about Bruce Lee and his training tactics.  I love looking at athletes and martial artists and applying their training skills to my playing.  HAASAAAAAA!!
3. Attempt a Style You Never Tried Before.
I met a phenomenal guitar player recently.  His rhythm was impeccable and his attitude while playing rivaled everything I've ever internalized while listening to Pantera's Vulgar Display of Power.  My goodness, that guy knew hardcore and metal like the back of his hand.
Unfortunately, that was the only style he knew.  In fact, that was the only style he cared about learning, because that was all he wanted to play.
I've met many musicians who share this mindset, and I disagree with it wholeheartedly.  Not only did this guitarist limit his ability to adapt to new scenarios, but he also WILLINGLY limited his knowledge base, whether he acknowledges it or not.
Broadening your horizons makes you a better player.  In fact, stepping out of your comfort zone makes ultimately makes you a better person.  There's nothing wrong with going into a situation blind, especially if you inform your mates that you're willing to try a style of which your unfamiliar.  Not only will you appear honest and formidable, but you'll reveal your sincere and authentic self, especially under that level of pressure.
4. Know Your Material Inside & Out
Ever had to learn an entire set (or 3) in 24 hours??  I sure did!  Many times!
Once you receive the songs you're supposed to learn, listen to them relentlessly.  Then, once you're bored of them, listen to them some more.  The last thing you want is for the gig to go sour because of your unfamiliarity with the material.  If you mention, sorry guys, I don't regularly play with these guys, no one will take you seriously, and, worse, no one will call you back to play with them again.
Word travels fast.  But bad press travels at light speed (strangely enough, poor reviews spread much quicker than great ones…).
Therefore, know your material like the back of your hand.  Play your material twice a day at least, especially if you're under the gun.  Drummers can get away with charts, so if you need to bring a cheat sheet with you, no worries; you're in the back, so not many people will be upset with that (I ain't judgin' – I'm totally guilty).  Give the group a reason to ask you back to perform with them.  Become an asset to these players.  Be so unbelievably prepared and confident in your abilities, that it sounds like they never had a sub in the first place.
The next time the group is in a pinch, they'll think of you first.
5. Meditate.  Meditate.  Meditate.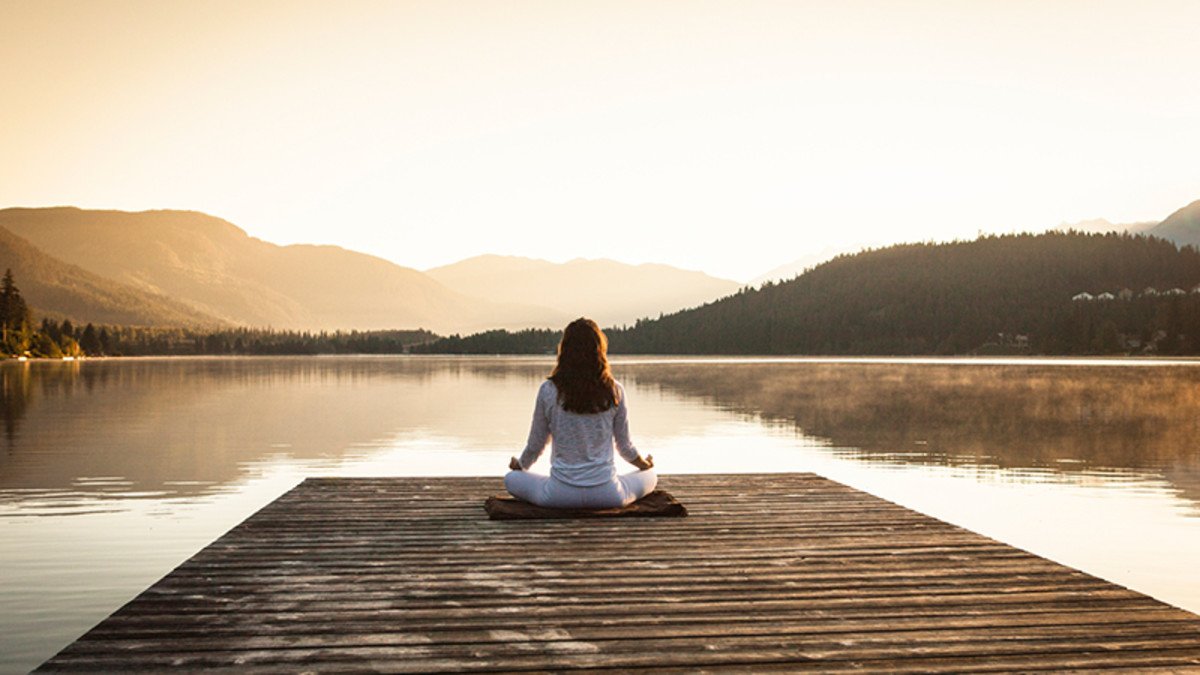 In order to determine what kind of musician you aspire toward, we must first be mindful of the kind of person we are, currently.  Practicing mindful mediation promotes positive perspectives and encourages you to acknowledge the finer details about yourself.
To give you an idea, I swear by "Headspace," a meditation app that specializes in several kinds of meditative practices.
Talk about practical, this app exercises mindful meditation while guiding through how to perceive different ideas and emotions.  For example, if you're feeling overwhelmed, but you only have about 10 minutes to spare, there's legitimately a module called, "Overwhelmed;" hit that sucker and listen to narrator and Headspace founder, Andy Peddicombe, guide you through the meditation experience and help you feel under-whelmed.
Since my phone is glued to my side, accessing this tidbit of mindful awareness at a moments notice enables me to be personally aware of any shenanigans I may have done or experienced recently, reflect on them, and learn from them instead of doing what most people do: hate themselves forever. Yeah, no thanks.
6. Protect Your Practice Time. AT ALL COSTS.
It's time to kick it, Goodfellas style.  Oh, your house burned down? F&%$ you, I'm practicing.
Your time is valuable.  So, protect it.  You are the master of your own universe.  Therefore, improving your technique or learning a valuable new skill takes precedent over pounding back a few with your buds for a couple of hours.  R & R is great for everyone.  But when it's time to do you, it's time to do you.
Therefore, make you the highest priority.  Your buds at the watering hole will understand if you're there a little later than usual.  Heck, they might even be interested in the fascinating concepts your improving upon while looking forward to hanging out with friends…
I have 3 daughters, a husband and a house, so in my case, my calendar is packed to the brim with extracurricular activities, jobs, gigs and family time.  I set this calendar and block the time for house cleaning, teaching, blogging, even doctor's visits.  I live and die by my google calendar.  More importantly, I protect my time with my family above all else.
As you learn to live by your own rules, you'll recognize what works for you and what doesn't.
7. Exercise Daily.
If you haven't realized it by now, I'm a huge fight fan.  I'm a second degree black belt in TKD and I'm learning kickboxing, currently. Martial arts is not only a really fun workout, but you learn valuable life skills in the process.
Exercise promotes wellness of the body and the mind simultaneously.  Plus, learning a skill like self defense in the process not only enables you to think on your feet, but also reinforces the talents you currently possess (even if you feel it's not much).  The point is, the blood is getting to your brain faster.  Oxygen is being spread apart to the rest of the body much quicker.
You inevitably get stronger and more energetic.  Short of a meteor landing on your driveway, nothing will get in your way.
8. Rest Your Head.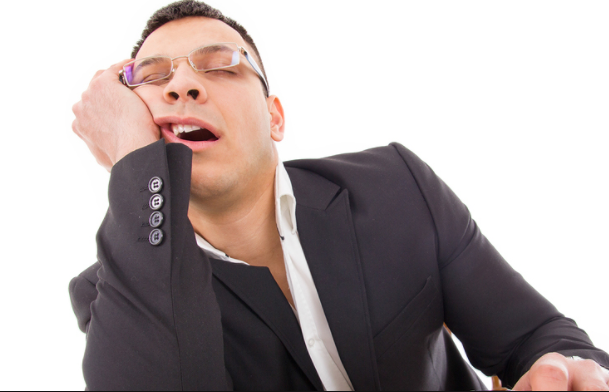 Practice this mantra from now on: Stress + Rest = Peak Performance.
The novel, Peak Performance, by Brad Stulburg and Steve Magnus is probably one of my favorite books.  The authors illustrate the importance of rest and rehabilitation in this piece of literature, because without it, we inevitably burn out and all our progress goes out the window.
Remember when we discussed that you matter the most in your life?  This particular formula stresses that concept and backs it up by science.
For example, before a huge gig, I follow an utterly ridiculous ritual:
Sleep like a baby the night before – no exceptions
Pack drums in my car
Kickboxing for an hour
Workout legs for half an hour
Watch the whole movie, "Scott Pilgram vs. the World" from start to finish
Shower, get dressed, doll up
Unload gear at venue and start warming up my hands and feet
If my body isn't warm and ready to kick ass and take names, my playing suffers.  If my head isn't rested and relieved of most of the stress that comes with playing an important show, my performance suffers.
We only get one chance to make an outstanding impression.  And the audience is the best judge of your performance abilities.  Trust them.  And trust yourself.  You matter.  It's your life and you only get one.
Now get to work, ace.